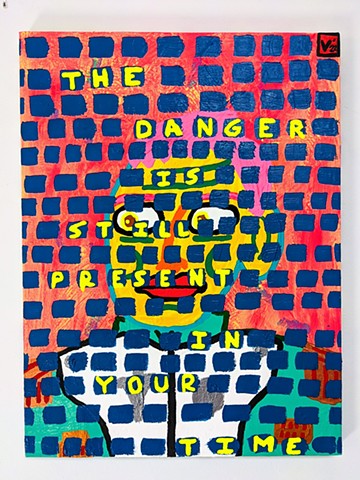 THE DANGER IS STILL PRESENT IN YOUR TIME
Acrylic, house paint, gouache on stretched canvas
24x18
2022
$700
This piece is a companion to WE CONSIDERED OURSELVES A POWERFUL CULTURE. A larger Napoleon mixed with the Sandia Message for nuclear waste avoidance and disposal. An incredibly chilling document that inspired me to create this piece warning of charismatic dictators.
THE DANGER IS STILL PRESENT IN YOUR TIME is made with acrylic, house paint, and gouache on 24 x 18 stretched canvas.
Email Me to purchase.