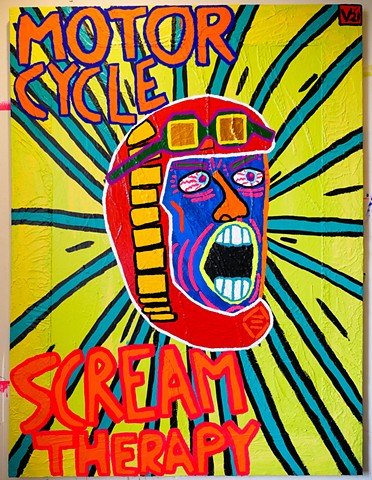 MOTOR CYCLE SCREAM THERAPY
Acrylic, house paint, gouache, and block printing ink on stretched canvas
5 ft. x 3.75 ft.
2021
$5000
There aren't really any places to scream in polite society nowadays, it's just a fact. But out on the open road with the throttle wide open on a motor cycle, you can scream your face off to your heart's content. I do it all the time.
This piece is made on a massive 5 ft. x 3.75 ft. stretched canvas. I originally found it in the basement of DC Arts Studios and claimed it as my my own. It was originally a very boring landscape with a cool texture, which ripples throughout the subject.
Please contact me to purchase.