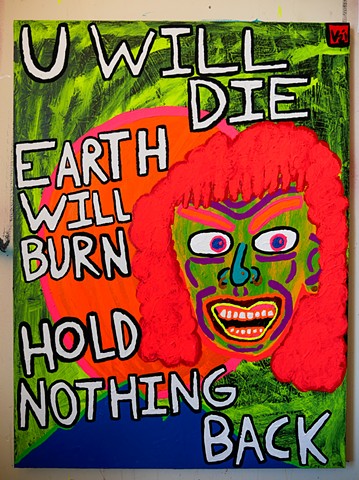 U WILL DIE EARTH WILL BURN HOLD NOTHING BACK
Acrylic, house paint, gouache on stretched canvas
40x30
2021
$2500
Consider this your memento mori, a reminder that life is short, and shorter still due to the way we all live. Given that, do what you want now and don't wait.
This piece is made with house paint, acrylic paint, oil paint, and gouache paint on 40x30 stretched canvas. Model reference: Sarah Barnfart.
Contact me to purchase.